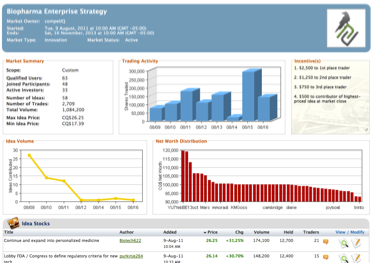 step 3: analyze the market.
When the market has concluded (typically after 6 days), competIQ applies proprietary algorithms to the trading data to produce rigorous value scores around each contribution, and each contribution's strategic theme.

Factors analyzed include idea price, volatility, scope of trading interest, time-sliced liquidity, term of long positions, and more.

The market's dataset is available for analysis in real-time as the market runs, and as a management report after the market closes.